This month's Designer Challenge over at
Elizabeth Craft Designs
was to make something appropriate for gift giving! To be entered to WIN a $20 GC to Elizabeth Craft Designs, all you have to do is answer the question, "What are some of the homemade and crafty gifts you have created over the years?" on the
Elizabeth Craft Designs post
! Easy peezy! They will select 3 lucky winners in a random drawing and post the winners on their blog on Friday, August 18!
I've seen lots of people do coasters using ceramic tiles, so I decided to give it a whirl!
I used TWO of their ALL-NEW stamps - Blossom Time and Blooms & Leaves. I stamped with black permanent ink and then colored them in with Copic markers. The Copics have almost a watercolor effect on the ceramic tiles (that I bought at a local hardware store for 13c each). Here's a close up!
Some helpful tips.
1. Stamp straight up, straight down. These things are slick! It's hard to get a good image, but fortunately, the ink takes a while to dry, so you can wipe it off easily and try again if you don't get a good image.
2. Use permanent black ink. I used Dare 2B Artzy Totally Black.
3. When coloring, dab, dab...instead of swipe. Even dry, the copics were removing the black ink when coloring.
4. Finish by spraying on a sealer - I used a spray Mod Podge.
5. Add cork to the back.
Aren't they fun! Thanks for stopping by today. My supplies list is below.
Craftily yours,
Karen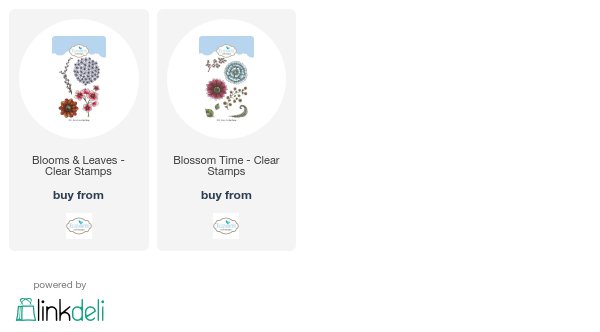 My stash supplies: Ceramic tiles, black ink, cork backing, ink spray, Copic markers, Mod Podge spray